The Social Security Administration (SSA) is the federal agency responsible for the management of the Social Security Disability system. This program exists to provide economic relief to individuals who become disabled and cannot work and earn income. If you believe you qualify for Social Security Disability benefits, it is vital to know what the eligibility criteria include and the value of working with an experienced Social Security Disability attorney as you begin the claim filing process.
M. Reid Acree, Jr., can provide the comprehensive legal counsel you need to approach the Social Security Disability claim filing process with peace of mind. Many people file for benefits but are rejected for seemingly minor reasons; others are confronted with more seemingly final rejections but have the opportunity to appeal. Ultimately, legal counsel you trust can assist you in determining your eligibility and navigating this notoriously complex benefits system.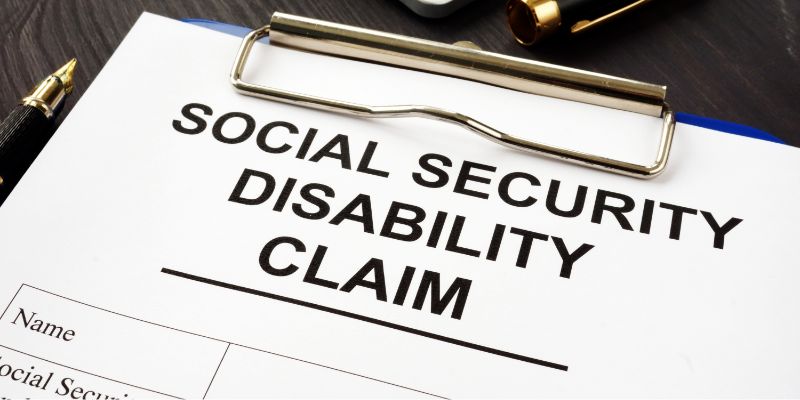 How to Qualify for Social Security Disability Benefits
The SSA provides two types of Disability benefits: Supplemental Security Income (SSI) and Social Security Disability Insurance (SSDI). SSI is a need-based benefits program for disabled individuals with limited resources. SSDI is a wage-based benefits program for individuals who are no longer able to work but have paid into the Social Security system through their work history.
If you were injured while working, you may have qualified for workers' compensation benefits through your employer. A successful workers' compensation claim can yield medical expense coverage and compensation for the income you cannot earn after a work-related injury. While it's possible to recover substantial compensation through the workers' compensation system, there are limits to how much these benefits can include and how long these payments can continue.
The main determining factor as to whether you can qualify for Social Security Disability benefits is your ability to perform substantial gainful activity, meaning your ability to earn income through employment. Some people who become disabled are able to retrain for new lines of work. Others are not so fortunate and are left profoundly disabled, unable to engage in any type of gainful employment.
What Conditions Qualify for Social Security Disability?
The SSA maintains a Blue Book that includes a comprehensive list of all the medical conditions the SSA determines to be disabilities and, therefore, eligible for Social Security Disability benefits. If your condition or conditions appear in this Blue Book, you will likely qualify for benefits. However, the actual process of securing benefits is notoriously complex, and the SSA rejects most applications received each year.
You will need to produce substantial medical documentation to prove that you meet the eligibility criteria for Social Security Disability benefits. This review process often entails visiting multiple medical professionals and obtaining their reports. The SSA will also often appoint specific investigators to verify that a claimant is, in fact, as disabled as they claim to be.
Your attorney can help you meet all the application requirements and gather the documentation you will need to submit with your claim forms. Ultimately, this process is very difficult and unlikely to succeed with the very first filing. Many disabled individuals must refile their claims multiple times and engage in the appeals process before they are finally approved for benefits. When you hire M. Reid Acree, Jr., to represent you, we will do everything we can to streamline this process as much as possible.
FAQs
Q: How Do I Apply for Social Security Disability?
A: The SSA handles all claims for disability benefits in the United States. If you intend to file a claim for Social Security Disability benefits, it is important to know that the SSA rejects the majority of the applications received each year, mostly for clerical errors and missing or incomplete information. Having an experienced attorney's help can significantly improve your chances of success with a claim.
Q: How Long Does It Take to Get a Hearing for Social Security Disability?
A: If your application for Social Security Disability benefits is denied, you have the right to appeal the SSA's decision. Part of the first level of the appeals process is a formal hearing. Unfortunately, it can take anywhere from 12 to 18 months to schedule your hearing due to the tremendous backlog of appeals the SSA must manage.
Q: How Long Does It Take for Social Security Benefit Payments to Start?
A: It can take a very long time to resolve a Social Security Disability claim. Once your claim is approved, it will typically take up to three months to process. The good news with this wait time is that the SSA will include back pay for benefits based on the date you became disabled. Your attorney can help verify that your first payment is correct under the terms of the SSA's policies and the length of time you have been disabled.
Q: Why Should I Hire an Attorney for a Social Security Disability Claim?
A: It's possible to file your claim for Social Security Disability benefits on your own; there is no requirement to hire legal counsel. However, you are substantially more likely to succeed when you have an attorney helping you with your claim. Because there is a high chance of meeting with a denial, you will be prepared to respond and appeal accordingly, and your attorney can guide you through each step of the claim filing process so you can feel more confident in this difficult situation.
Q: How Long Do Social Security Disability Benefits Continue?
A: Some people are temporarily disabled, while others are permanently disabled and will never be able to resume gainful employment. If you qualify for SSDI and your claim is approved, you can potentially continue receiving Social Security Disability benefits until you reach retirement age. At this point, your benefits will automatically transition to Social Security Retirement benefits.
M. Reid Acree, Jr. routinely represents clients with Social Security Disability claims. Our team understands how daunting and frustrating it can be to attempt to navigate any federal benefits program, and we have the experience necessary to handle the most challenging cases. If you need legal assistance with your Social Security Disability claim, we can help. Contact us today to schedule a consultation with us.