Greensboro Construction Injury Lawyer
Construction is statistically the most dangerous industry in the United States when it comes to the prevalence of workplace injuries reported by construction workers each year. While construction is a vital and potentially lucrative business in South Carolina, it is vital for anyone entering this line of work to know the risks they face and their legal rights when they sustain injuries at work.
Legal Representation for Injured Construction Workers in Greensboro, SC
If you or a family member works in the construction industry and a workplace injury happens, you are likely to have many legal questions about the workers' compensation claim process and your right to recovery. M. Reid Acree, Jr., is an experienced Greensboro construction accident attorney who has assisted many past clients with difficult workers' compensation cases. Our team understands the severity of most construction injuries and the challenges injured workers face in their recovery efforts. Whatever your case entails, you can rely on Attorney Acree and his team to provide the ongoing support and guidance you need to approach your recovery process with confidence and peace of mind.
Why Do I Need a Greensboro Construction Injury Attorney?
The Occupational Safety and Health Administration (OSHA) and various other agencies at the state and local levels have identified construction as the most dangerous industry in terms of the number of workplace injuries reported each year. Construction not only tops the chart for the number of workplace injuries, but the industry also reports more fatal workplace injuries than almost every other industry. Construction is inherently dangerous for many reasons, and it's possible for anyone working construction to suffer life-changing injuries from unexpected hazards.
Navigating the legal processes necessary for recovering compensation for a workplace injury can be incredibly challenging, especially when a workplace injury is serious and the victim must remain in critical care for an extended time. Even when a workplace injury is relatively mild, the injured worker can experience a wide range of disruptions to their everyday lives, sometimes including their ability to work and manage daily household tasks. If you find yourself in this situation, attempting to manage the aftermath of your injury and simultaneously pursuing a workers' compensation claim unassisted would be incredibly difficult and unlikely to yield the results you hope to see.
An experienced Greensboro construction injury attorney like Attorney M. Reid Acree, Jr., can provide the robust legal guidance you need to reach the most successful result of your construction injury claim. A good attorney can help their client file their workers' compensation claim, ensure they receive an appropriate determination of benefits, and help them explore potential opportunities for more expansive recovery. The sooner you secure legal representation for your construction injury claim, the more likely you are to reach favorable results.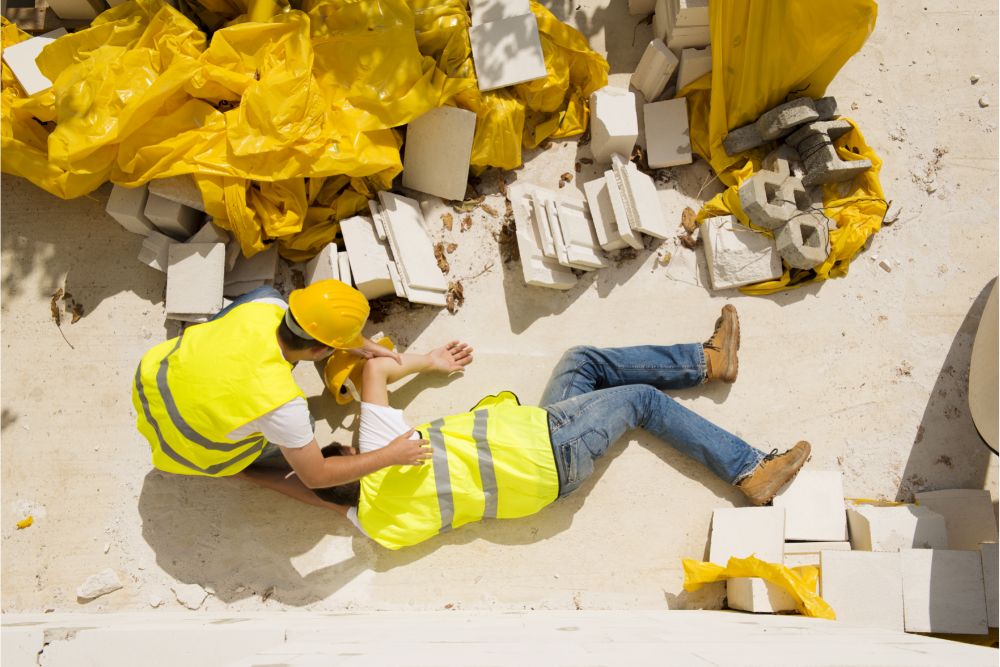 Benefits Available Through a Personal Injury Claim Workers' Compensation
In North Carolina, injured workers with legitimate claims for workers' compensation benefits can generally expect two forms of benefits: medical expense coverage and ongoing disability benefits while they are unable to work. An injured worker will need to submit to a medical examination from a doctor approved by their employer's workers' compensation insurance carrier. However, they can see any available doctor in an emergency and then visit a workers' comp physician after they stabilize. This doctor is responsible for assigning a disability rating to the injured worker based on the scope and severity of their injury and the likelihood of them experiencing long-term or permanent medical complications because of it.
An injured construction worker who qualifies to file a workers' compensation claim after a workplace injury can expect the insurance carrier to cover all medical treatments required to achieve maximum medical improvement from their injuries. This includes immediate treatment costs as well as ongoing medical expenses. In addition, if the injured worker's ability to earn income is negatively impacted by their injury, they have the right to collect ongoing disability benefits to offset their lost income.
Most injured workers who cannot work at all because of their injuries will qualify to receive up to two-thirds of their average weekly wage in weekly disability benefits. If they suffered a permanent injury, they might qualify for permanent disability benefits, but most North Carolina workers' compensation insurance carriers will attempt to convince claimants in these situations to accept lump-sum "clincher" offers to avoid any need for ongoing payments. Your Greensboro construction injury attorney will be vital for determining whether such an offer from an insurer is reasonable for your condition.
Can I File a Civil Lawsuit for a Construction Injury in North Carolina?
North Carolina's workers' compensation laws typically prohibit injured workers from suing their employers for their workplace injuries. However, there are a few exceptions to this rule. For example, if the employer does not have workers' compensation insurance in violation of NC state law, they face civil liability for an injured worker's damages as well as fines and other penalties. In addition, if the victim's employer or a coworker intentionally caused their construction injury somehow, this would also qualify as grounds for civil action.
If a third party is responsible for your construction injury, you would be able to file for workers' compensation benefits since the injury happened while you were working. However, you could also file a third-party personal injury claim to recover compensation for any damages that your workers' compensation claim won't cover. For example, workers' compensation can cover your medical expenses and a portion of your lost income after your injury. However, a successful personal injury claim allows you to recover the remaining lost income, lost future earning power caused by your injury, and compensation for your pain and suffering.
Ultimately, any construction injury can easily be a life-changing experience for the victim and cause many problems for their household. Navigating the aftermath of any workplace injury in the Greensboro, NC, area is much easier when you have legal counsel you can trust advising you. If you are ready to explore your options for legal recourse after suffering any construction injury, M. Reid Acree, Jr., can help. Contact Attorney Acree today and schedule a complimentary review of your case. We will let you know how our firm can assist you in your recovery efforts.