Charlotte Workers Compensation Lawyer
When you report to work, you shouldn't have to worry about whether you will remain safe. Employers are ethically and legally obligated to keep their employees safe, and no employee should feel as if their employer is shirking this responsibility.
Unfortunately, employers often fail to protect their employees from foreseeable hazards. Through negligence, poor building maintenance, lax training protocol, and other lapses in judgment, unsafe workplaces can put employees at risk.
If you have been injured at work, you are not alone and your situation is not helpless. An experienced workers' compensation attorney can help ensure that the process of filing a workers' compensation claim is as easy and painless as possible.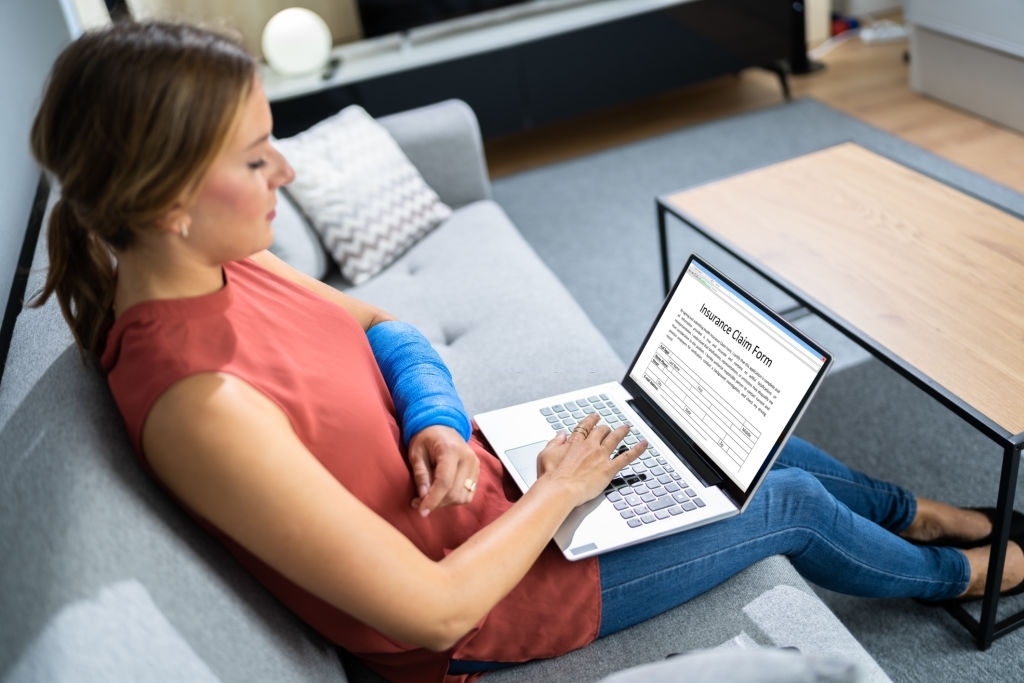 Trust Acree Law
Our team at Acree Law has extensive experience in the workers' compensation sector. 90% of the cases we face deal with workplace injury and proper compensation. For over 30 years, we have been protecting employees from workplaces and employers who seek to exploit them and those who have done significant damage. We understand that an injury can permanently alter your entire life, and it's important to take action to preserve your financial health.
Our team focuses on both workplace injury and workplace-related diseases. An alarming number of workers contract serious diseases, disorders, or conditions following prolonged exposure to dangerous chemicals and substances. We can help you fully understand your rights and support you through the workers' compensation system claim process.
What Is Workers' Compensation in Charlotte, NC?
Workers' compensation is a program that provides financial support to employees who have been injured on the job. This money is meant to help pay for medical bills as well as support the employee and their family while they are recovering. Workers' compensation is a wonderful resource for many families, and it helps lessen the financial burden that occurs after an injury.
In North Carolina, all businesses must carry workers' compensation insurance. This is part of the law that protects victims of workplace accidents. Your employer should be able to give you compensation for your medical bills, as well as income that you lost during your time off work. You will receive this money through the workers' compensation system.
It is important to note that North Carolina workers' compensation is different from many other states. The laws here are complicated and prevent you from suing or taking legal action against your employer if you are injured. This means that you must rely on the workers' compensation system to help you financially recover from your injury.
Is It Worth Getting a Charlotte Workers' Compensation Lawyer?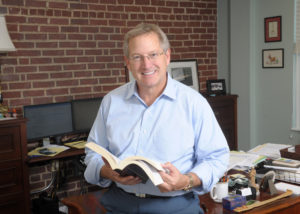 No matter how easygoing or kind your employer may seem, you can be sure that they will bring an attorney with them to court. Companies take these claims very seriously, as they could lose licensing or other legal privileges if the case exposes a systematic safety problem. It is extremely difficult to fight an experienced attorney in court unless you have an attorney of your own.
Representing yourself will be complicated, arduous, and you may lose out on workers' compensation payments. Most importantly, however, you will be recovering from a serious injury or medical condition while attempting to manage your case. The stress of building and fighting your own case can have adverse effects on your healing and compound the issue at hand. Many people find that they do not fully recover or do not recover properly after fighting their own case.
Types of Workers' Compensation Cases
Every workers' compensation case is unique. There are hundreds of different industries and thousands of different businesses, and they all have protocols and responsibilities relevant to their specific needs or requirements. Therefore, the injuries that can result from these cases vary widely.
Despite the wide range of injuries that are possible, there are a few common workplace accidents. They include:
Brain injuries and head trauma
Spinal cord and back injuries
Broken or crushed bones
Torn ligaments
Lung conditions
Simultaneously, the victims of these situations find themselves financially and physically broken and unable to afford the medical attention that they need. This is why we represent workers' compensation claims. We aim to ensure that our clients can have all the above conditions, and conditions not mentioned, fully treated following a workplace accident.
Safety Standards in Your Charlotte Workers' Compensation Claim
Though you cannot sue your employer, it is important to know that your workplace is responsible for certain safety precautions and measures.
Some examples include:
Requiring and providing safety training
Providing proper safety equipment
Keeping facility floors clean and dry
Ensuring that employees have time for breaks, lunches, and days off
Stopping any roughhousing or bad behavior
Ensuring that workers are not under the influence of drugs or alcohol
Many workplace accidents follow a lapse in one of these standards. To avoid workers' compensation cases, you may want to do your best to help enforce safety standards in your workplace.
Third-Party Liability
Though you cannot take legal action against your employer, North Carolina law allows for something called third-party liability. This means that you can take legal action against another employee or customer if they were directly to blame for your injury. If their actions were negligent or malicious, you may be able to receive a settlement from them.
Proving this negligence may be complicated. Your attorney will use many resources to prove third-party liability to the court and ensure that the proper individuals are held responsible. We do this by collecting evidence and information, which may include:
Security camera footage
Eyewitness statements from fellow employees or patrons
Medical records
Statements from supervisors or managers
Photos of injuries, if possible
Employee handbooks and contracts
All of this information can help us to build your case and hold a third party responsible for their actions. A third party may be liable if:
They were under the influence of alcohol or drugs when the accident occurred
They were roughhousing or fighting when the accident occurred
They were not following company safety guidelines when the accident occurred
They were not doing their job when the accident occurred
These actions are the fault of the third party and the third party alone. This is why North Carolina law allows third-party liability cases to go through the court system.
What To Do After A Work Injury
Depending on the nature of the injury, there may be panic or heightened emotions following the incident. It is important to try to remain calm and remember that your first priority is your safety and health.
If you are able, follow these steps after a workplace injury:
Take photos of your injury, do not move before doing this
Take photos of the area, including any wet spots, machinery, other employees, or signs that may be related to the accident
Take note of any employees who saw what happened. Note their name and phone number if you do not already have this information.
Take note of the manager or supervisor on duty.
Seek medical attention. It is important to do this as soon as possible, as it may be the difference between a full and partial recovery.
By assembling evidence, you can help to build your case and ensure that you get the compensation that you need.
Disability Benefits
It is important to note that your case may take some time. This means that you will likely need to seek medical attention before you have the settlement in your bank account. For many, this is a financial burden.
Though some scenarios allow for disability benefits under North Carolina law, workers' compensation is not one of them. Other states may provide benefits through disability programs. However, the laws here protect workers by making workers' compensation a mandatory program. In this way, workers are protected from financial burden following an injury, companies are protected from being sued, and the state is protected from paying disability benefits to those who only need them temporarily. Comp lawyers understand this system and any local and state regulations relevant to disability benefits. Trust your attorney to advise you on your workers' compensation process and help you receive the money you are owed.
Time Restraints
Though you shouldn't allow insurance companies to rush you, it's essential to know that workers' compensation cases have a time limit. It is important to begin building your case with your attorney as soon as possible. Required forms and paperwork must be submitted on time. Missing deadlines can ruin your chances of receiving compensation.
In North Carolina, you have two years from the date of the injury to file your workers' compensation claim. You must file Form 18 through the North Carolina Industrial Commission. Your attorney can help you file your claim if you wish. Your employer may provide you with a copy of this form; otherwise, your attorney can help you find a proper copy online.
Some workers believe that they have time to assess their injury before taking legal action. Unfortunately, this isn't the case. You should not wait to see if your injury improves or worsens with time. Instead, begin working with an attorney right away. We can advise you on the next steps depending on how your injury and pain progress.
What to Expect from Workers' Compensation Lawyers
When you are working with an attorney, knowing what to expect from them can be difficult if you're not familiar with legal matters. It is important to understand what you can ask of your attorney and what you can expect them to do for you.
Some tasks you can expect them to complete include:
Assemble all evidence to build your case
Contact and interview witnesses
Review medical documents and diagnoses for relevant information
Ask you questions about the incident
Speak with insurance companies and your employer on your behalf
Help you understand your right to disability insurance (if applicable)
Alert you to deadlines you must meet
Keep you up to date with all changes or developments in your case
For many people, it is helpful to have an open conversation with their workers' compensation attorney to clarify expectations. All cases are different, and you may be able to expect more from your attorney in your unique case.
It is also helpful to establish modes of communication. Determine if you will receive regular updates or if your attorney will only contact you when something new has occurred. Establish how you and your attorney will contact one another. Some attorneys prefer in-person meetings or phone calls, while others prefer the "paper" trail of email or text. Discussing this ahead of time can prevent confusion and frustration.
Considerations When Choosing a Carolina Workers' Compensation Lawyer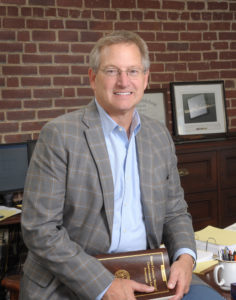 When you hire a workers' compensation lawyer, you should expect expert care and attention. These cases are serious and often have life-altering results. For this reason, it is important to look for certain traits and qualities in your workers' compensation lawyer.
The most important factor is experience. It is not enough to have completed law school or even to have practiced law for a long time. You must find an attorney who has direct experience in workers' compensation law. Our attorneys have over 30 years working primarily in this field alone, so you can trust in our experience and understanding of these cases.
Success rate is also important. Some attorneys have worked in a specific legal realm without having substantial success for their clients. This is not a good sign. Ask your attorney for their success rate in workers' compensation cases. You may even ask for testimonials or references to ensure that their statements are accurate.
Because workplace injury cases involve physical injuries, clients often feel vulnerable when they tell us about the incident. You need to be sure that you trust your attorney and feel comfortable being open and honest with them. They are your advocate in court, so you need to be able to provide them with all the information they ask for.
Beyond education, training, and trustworthiness, other traits may also impact your decision of which attorney to hire. Consider if a certain gender, age, or background may be important to you. Some clients feel more comfortable with one gender, while others prefer an attorney with age and experience. You may not have a preference, but it is important to consider these aspects all the same.
When Employers Don't Cooperate
Though the North Carolina workers' compensation system is designed to protect both employees and employers, employers can still impede the system. This can occur in many ways, such as:
Forcing an employee to use their medical insurance to pay for the injury, rather than going through the workers' compensation system
Moving slowly or implementing delays so that the claim reaches its statute of limitations
Asking or bribing the doctor to downgrade or misdiagnose the injuries
Paying the employee regularly rather than making a proper claim through the workers' compensation system
Failing to file IC Form 19 for any injuries, regardless of the form's acceptance into the workers' compensation system
Threatening or carrying out retaliatory actions against an employee who has made a workers' compensation claim
Forcing an employee to return to work before they are medically able to do so, under threat of retaliation or termination
Remember, the workers' compensation system is a mandatory part of North Carolina employment law. Your employer must carry worker' compensation insurance and must follow all guidelines and regulations associated with the system. Our laws make these cases very straightforward and protect employers from being sued. These protections operate under the pretense that employers will follow the rules and guidelines associated with workers' compensation and will allow the process to move smoothly for employees.
Fortunately, if your employer is not cooperating, you can circumvent them and file your workers' compensation paperwork directly with the North Carolina Industrial Commission. However, if your employer is not cooperating, we strongly suggest hiring a workers' compensation attorney. As mentioned, this system is designed to be straightforward, so any hitch in the process is a red flag. If your employer is hindering the process, our team can help by discussing your options with you and fighting for you to receive the workers' compensation benefits that you are legally entitled to.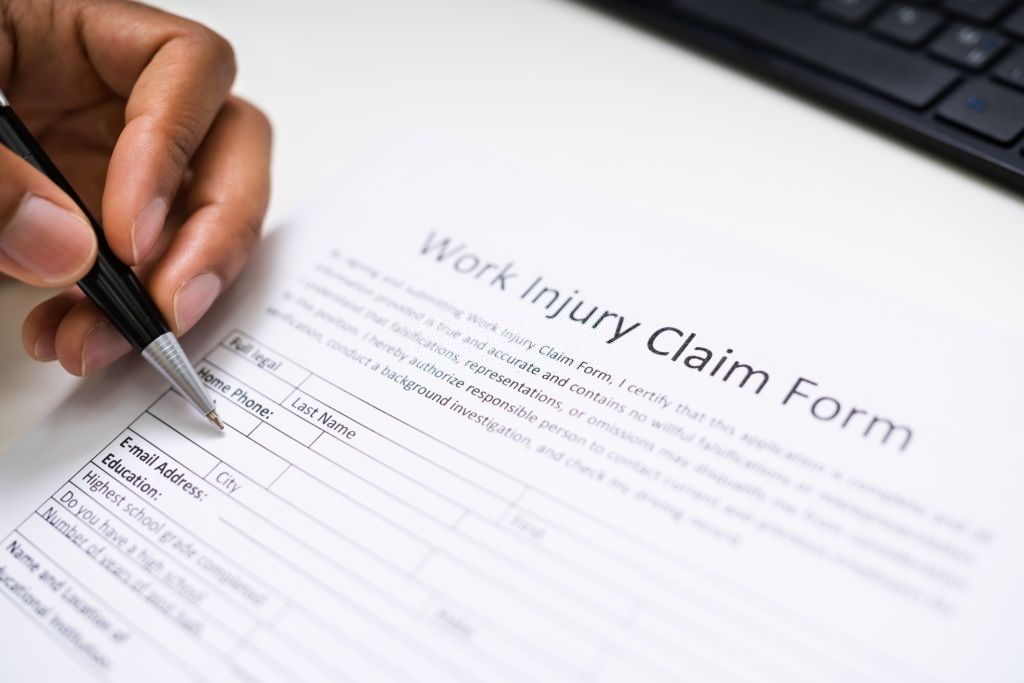 Contact Acree Law for Help Today
We understand that being injured in the workplace is frightening, upsetting, and can impact your entire life. We have seen hundreds of cases and hundreds of injuries, and we understand the pain and confusion that they can bring. This is why we do everything in our power to minimize the financial impact of the situation and help you receive appropriate recovery time. We believe this gives you the best chance of returning to normal life. No one who suffers an injury at work should be denied workers' compensation benefits.
For more information or to schedule a consultation with our team, please contact us online.