High Point Workers Compensation Lawyer
North Carolina upholds some of the country's strictest workers' compensation laws, and virtually every employer in the state must have workers' compensation insurance. While some workers, like domestic care workers and independent contractors, are largely exempt from workers' compensation protection, most employers can expect workers' compensation benefits if they suffer injuries while working.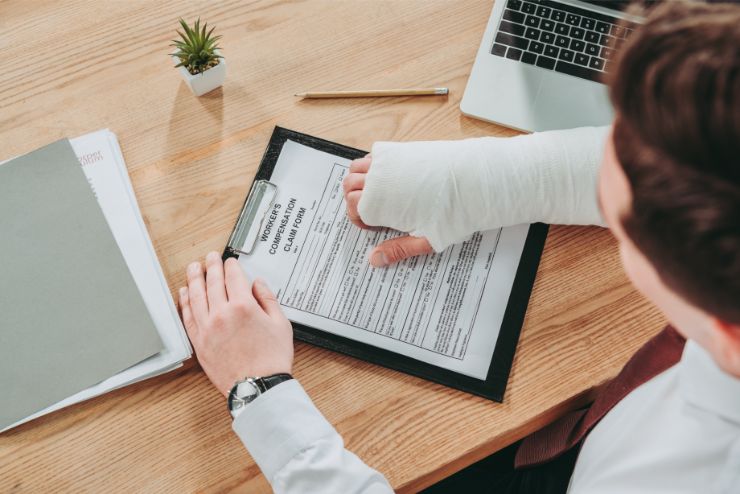 Legal Representation for High Point Workers' Compensation Claims
Unfortunately, the workers' compensation claim process is often more challenging than many expect at first, and not every claim is processed efficiently or approved right away. In addition, some workplace injury claims are contested, and some injured workers even experience direct interference in their claims from their employers. Nevertheless, filing a claim for workers' compensation is like filing any other kind of insurance claim, and you always have the best chances of maximizing an insurance settlement with an experienced attorney representing you.
Why You Should Hire Legal Counsel in Your High Point Workers' Comp Case
It's technically possible to file a workers' compensation claim yourself, but it is much easier to handle this process with an attorney's assistance. You can focus on your medical needs while your attorney helps you file your claim, resolves any disputes with the insurance company, and guides you to a suitable outcome for your case. In addition, their representation will make it easier to secure the compensation you deserve for your injury and ensure you receive as much compensation as your employer's policy allows.
Many workers' compensation claims generate disputes, and the average person may not know how to resolve these on their own. If your employer interferes with your claim, you could have grounds for a retaliation claim against them. If the insurance company fails to manage your claim in good faith, you may also have grounds for legal action against them. It is also possible for an injured worker to have grounds for legal recourse outside of workers' compensation, and they will need legal counsel for this as well.
M. Reid Acree, Jr., can provide the comprehensive and client-focused legal counsel you need after any type of workplace accident in the state. Our team has helped many injured workers in the High Point area through their recovery efforts from workplace injuries of all kinds. We can apply this professional experience to your case and help you secure the benefits you need to recover.
Benefits Available Through Workers' Compensation in High Point, NC
An injured worker can typically expect two forms of compensation for their covered workplace injury. First, the insurance carrier will cover all medical treatment costs necessary for the victim to reach maximum medical improvement. This applies to acute treatments and emergency care immediately following an injury, as well as ongoing medical expenses for managing symptoms, restoring lost functional capacity, and rehabilitating from disabling injuries.
If you are hurt at work, you should immediately report the incident to your supervisor and seek medical care. You can see any doctor in an emergency, but you must visit a workers' compensation doctor approved by your employer's insurance carrier for a disability rating. This rating determines how much you receive in benefits and for how long. Your attorney can address any problems you might encounter with your workers' compensation doctor and ensure your rating is fair.
When a workplace injury prevents the victim from working, they can also receive ongoing disability benefits. In the state, these benefits are usually paid on a temporary basis until the claimant is able to return to work. Partial benefits are available if an injury prevents the victim from performing their previous job, and they cannot earn as much income after their injury. If you qualify for partial ongoing disability benefits in High Point, you'll need to report your earnings and your medical updates to the insurance carrier while receiving benefits.
If a claimant suffered a permanently disabling injury, the insurance carrier is likely to attempt to avoid a permanent ongoing payment plan with a large lump sum "clincher" offer. Again, your High Point workers' compensation attorney will be an invaluable asset for determining whether settlement offers are reasonable and will be able to identify every potential avenue of recovery.
What to Expect From Your High Point Workers' Compensation Attorney
When you choose M. Reid Acree, Jr., to represent you in your recovery efforts after any type of workplace injury in the High Point area, our goal is to maximize your recovery to the fullest extent possible under state law. The state upholds some of the most detailed workers' compensation laws for employers in the country, and the North Carolina Industrial Commission (NCIC) can resolve disputes regarding workers' compensation claims. The NCIC can also take disciplinary action against employers that willfully violate the state's workers' compensation laws.
Your attorney can make every aspect of your recovery easier. They can help you file your workers' compensation claim and resolve disputes regarding your benefits determination. Once you have exhausted your recovery options through workers' compensation, your attorney may be able to assist you in pursuing further legal action in the form of a third-party personal injury claim.
State law prohibits injured employees from filing personal injury claims against their employers for workplace injuries, but there are exceptions to this rule, and a victim has the right to file a third-party personal injury claim if any party outside of their work caused their injury. If you have grounds for a third-party personal injury claim, you could potentially recover all of your damages that workers' compensation won't cover, including the pain and suffering you experienced.
Find Your Workers' Compensation Claim Lawyer Today
Ultimately, your case could be more detailed than you initially expected, but you could also be entitled to claim a larger recovery than you anticipated. For the best chance of reaching the best outcome for your recovery efforts after a workplace injury, it's vital to consult a High Point workers' compensation attorney as soon as possible. If you have pressing legal questions about a recent workplace injury and your recovery options, we can help. Contact M. Reid Acree, Jr., today and schedule your consultation with a High Point workers' compensation attorney.