Concord Workers' Compensation Attorney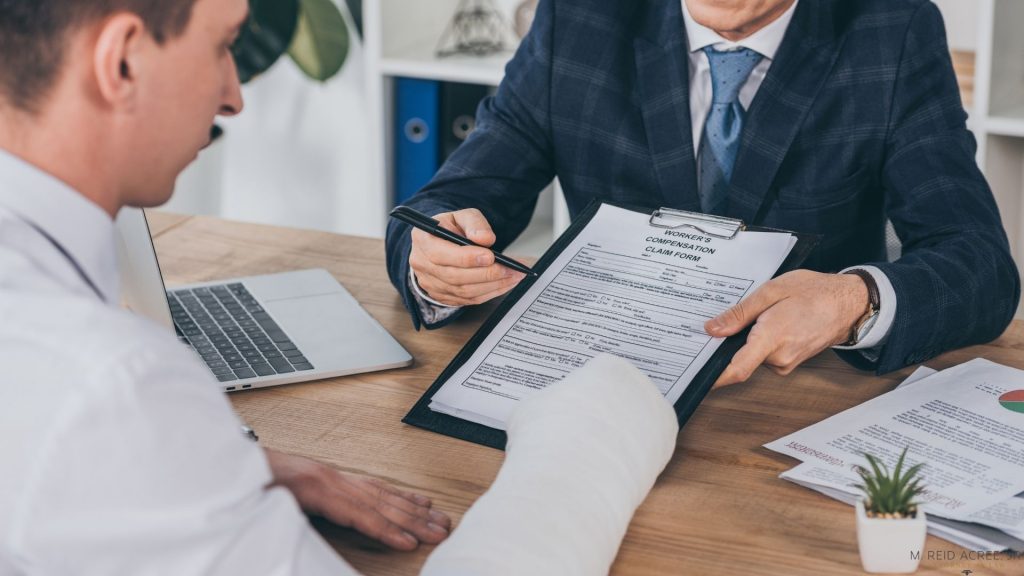 Every US state has unique laws pertaining to workplace injuries and workers' compensation. For example, in North Carolina, most businesses that employ three or more people must have workers' compensation insurance coverage. The employer purchases this insurance coverage similar to any other kind of insurance, paying a monthly premium based on the workplace's perceived level of risk. Suppose an employee sustains an injury at work. In that case, they can file a workers' compensation claim to receive benefits such as coverage for their medical expenses and wage replacement for the time they are unable to work following their injury.
Legal Assistance for Concord Workers Compensation Injury Claims
Filing workers' compensation claims seems straightforward at first in most cases, but the process itself is complex and tedious, and there is no guarantee an injured employee will have an easy time securing the benefits they rightfully deserve after suffering a workplace injury. It's also possible that an employer could interfere with the employee's claim or face liability for damages beyond what workers' compensation can provide. Therefore, if you or a family member recently suffered a workplace injury, you need a Concord workers' compensation lawyer who can guide you through the claim process and help you determine your best legal options for empowering your recovery.
M. Reid Acree, Jr., is an experienced Concord workers' compensation attorney who can provide the meticulous and compassionate legal counsel you need after suffering an injury at work. Attorney Acree and his team provide client-focused and responsive legal representation to injured workers. No matter what your claim entails or how badly you have been injured at work, we can guide you through the workers' compensation claim process, address any unique variables that may influence your ability to recover, and assist you in collecting the workers' compensation benefits you need to recover as fully as possible.
What Do Workers' Compensation Attorneys Do?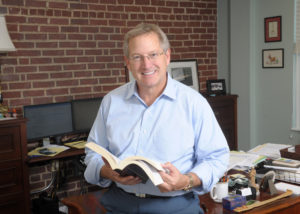 While you do not technically need to hire a Concord workers' compensation lawyer to file a claim for workers' compensation benefits, legal assistance through the claim process will make it much easier to manage. Also, you may have grounds for additional legal action beyond a workers' compensation claim that helps you recover more compensation for your losses. An experienced legal team is the best asset you can have on your side after suffering any workplace injury in Concord, NC.
First, you can rely on your attorney to help you determine whether you qualify for a workers' compensation claim. If so, they will help you file your claim and gather any supplemental documentation you must submit along with your claim forms. The North Carolina Industrial Commission (NCIC) is the government agency tasked with administering workers' compensation claim files in North Carolina. Therefore, you will need to correspond with this agency regularly after filing your claim. Your attorney can handle NCIC correspondence as the agency processes your claim, and you can rely on your legal team to help you address any unforeseen issues with your claim, such as an unexpected denial or administrative issue with your claim forms or supplemental documentation you've submitted.
If you qualify for further legal action beyond the workers' compensation system, your Concord workers' compensation lawyer will be able to help you explore all your available options for legal recourse, ultimately assisting you in maximizing your recovery.
Benefits of Hiring a Concord Workers' Compensation Lawyer
Having legal representation through your workers' compensation claim process is a tremendous advantage. Some of the benefits of hiring a Concord workers' compensation lawyer to assist with your claim include an easier time managing the initial claim filing process, accessible legal advice if you encounter any delays or other issues from the NCIC, and comprehensive legal guidance when it comes to exploring additional options for securing compensation from a workplace injury.
If you do not have an attorney, you would need to manage the claim filing process on your own while simultaneously managing the aftermath of your injury. Hiring legal counsel provides you with security and peace of mind so you can navigate this complex process with clarity and professional legal support.
What Is the Average Settlement for Workers' Comp in North Carolina?
Workers' compensation claims typically do not generate settlements in the usual sense. Instead, the NCIC evaluates your claim and the report from your workers' compensation doctor to determine your eligibility for benefits. These workers' compensation benefits include coverage for medical expenses and weekly payments for lost income when the claimant is recovering from their injury and unable to work.
If you suffer an injury at work, the first step toward recovery is notifying your employer. It is always best to notify your employer of your injury as soon as possible; any delays in reporting the injury or seeking medical care will reflect poorly on your claim when the NCIC reviews it. In addition, your employer should provide you with the materials you will need for your workers' compensation claim, including your claim forms and a list of approved physicians you can visit for a disability review.
Every employer insured by workers' compensation has access to a list of local physicians approved by the workers' compensation insurance carrier. If your injury demands emergency treatment, you can see any available doctor to stabilize your condition, but once you can do so, you must visit an approved workers' compensation doctor for a disability review. The doctor will conduct a medical examination to determine the severity of your injury and the scope of the medical complications it is likely to cause in the future. Then, they will assign you a disability rating and provide you with the medical forms you must submit with your other claim forms. This disability rating will have a substantial impact on the NCIC's determination regarding your claim. The higher your disability rating, the more expansive your workers' compensation benefits will be.
Can You Sue Your Employer While on Workers' Compensation?
If you sustained an injury at work, it's natural to wonder whether you have grounds to file a personal injury claim against your employer. Generally, workers' compensation benefits exist to provide economic relief to injured employees and shield employers from liability for their employees' injuries. However, there are a few situations where an injured employee would have grounds for civil action against their employer. First, if the employer is not legally required to buy workers' compensation insurance under North Carolina state law, the injured employee would need to file a personal injury claim for damages if their injury resulted from the employer's negligence.
If the employer carries workers' compensation insurance, an injured worker will only have grounds to file a personal injury claim against the employer if the employer intentionally caused harm to the employee or engaged in any "sustainably certain" conduct to cause injury to the employee. However, it's also possible for an injured worker to have grounds for a personal injury claim against a third party. For example, if your employer carries workers' compensation insurance and you are hit by a drunk driver while conducting a delivery for work, you would be covered by workers' compensation benefits because your injury occurred on the job, but you would also have grounds for a civil action against the drunk driver that could help you secure compensation for damages that workers' compensation won't cover.
Determining Liability for a Workplace Injury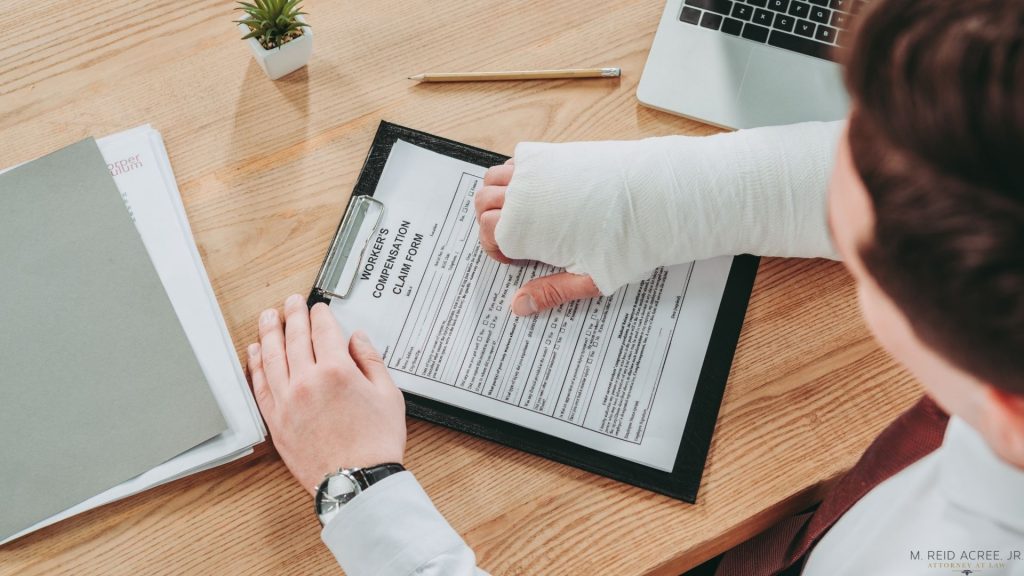 It is unnecessary to prove that any particular party is liable for your workplace injury to secure workers' compensation benefits. Technically, you still qualify to file a workers' compensation claim if you caused your own workplace injury as long as the injury occurred at work and while performing your job duties. However, if any party bears direct responsibility for causing your injury, you will need to follow the process of proving liability that applies to any personal injury case.
Proving fault for a personal injury requires identifying the party responsible for causing the injury and establishing their duty of care for the situation in question. Next, the plaintiff must show how the defendant failed to uphold their duty of care and provide a complete accounting of their resulting damages. Finally, the plaintiff must prove their claimed damages are the direct results of the defendant's failure to uphold their duty of care and not some other cause.
What to Expect From Your Concord Workers' Compensation Attorney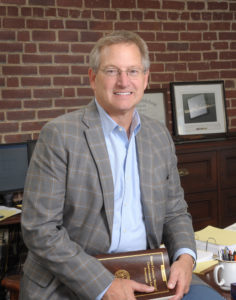 When you choose Attorney M. Reid Acree, Jr., to represent you as your Concord workers' compensation lawyer, your legal team will work tirelessly to help you maximize your recovery through the North Carolina workers' compensation system. We will assist you in gathering the materials you need to submit with your claim and help you complete your claim forms. Once the NCIC investigation of your claim has started, we will provide ongoing legal counsel until you receive your determination of workers' compensation benefits. Suppose you encounter any issues, such as denying your claim or less compensation than you rightfully deserve. In that case, you can rely on M. Reid Acree, Jr., to assist you in exploring further legal remedies. In addition, if you encounter resistance or retaliation from your employer, or if you need to file a personal injury claim against any party to recover the full scope of your damages, Attorney Acree can assist with these matters as well.
The sooner you secure legal counsel after a workplace injury, the easier it will be for you to secure the workers' compensation benefits and other compensation you need to make the most total recovery possible. If you're ready to discuss your legal options with a Concord workers' compensation lawyer, contact us today for more information about the legal services our firm provides.